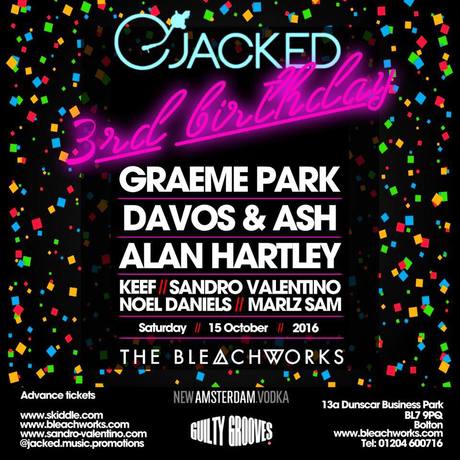 Having played at a Jacked party last year and it being one of the best gig's I had played during 2015, I was so looking forward to my return at their 3rd Birthday. Unfortunately due to sickness I had to pull out.
So by way of an apology to those who turned out to see me, I thought I would put a mix together from the play list of tracks I had created for the night.
Its full of big room house, remixes of a few classics and a few of my own reedits thrown in for good measure.
I hope you enjoy the mix and I look forward to playing for Jacked again in 2017.